Become qualified or upskill with our professional courses
Become qualified or upskill with our professional courses
About The Australian
Institute of Professionals
At AIP, we are dedicated to providing you with the best quality training possible, through the use of up-to-date teaching material, top-quality training equipment and guided practical learning sessions with our expert instructors designed to get you ready for the workplace.
Our Mission at Australian Institute of Professionals (AIP) is to provide exceptional industry-relevant training that creates real employment outcomes for our students.
This is why we prepare our students to be successful by helping them develop the knowledge and skills needed to enter or progress within their desired industry.
of recent graduates
started new job
most international
university
Students come to AIP at different stages in their lives or careers, ranging from those with absolutely no experience to those who have been working in the field for years and are just topping up their knowledge or perhaps seeking formal recognition for what they already know.
BSB60420
Advanced Diploma of Leadership and Management.
This qualification reflects the role of individuals who apply specialised knowledge and skills, together with experience in leadership and management, across a range of enterprise and industry contexts. 
CPC50220
Diploma of Building and Construction (Building)
This qualification reflects the role of building professionals who apply knowledge of structural principles, risk, and financial management, estimating, preparing, and administering building.
BSB40320
Certificate IV in Entrepreneurship and New Business
This qualification reflects the role of individuals establishing or operating a business providing self-employment, as well as those establishing a new venture as part of a larger organisation.
Tell us a little about yourself and we'll help with the rest. Our convenient online application tool only takes 10 minutes to complete.
After you submit your application, an admissions representative will contact you and will help you to complete the process.
Once you've completed your application and connected with an admissions representative, you're ready to create your schedule.
At AIP we understand potential students may lead busy lives, we also understand that not all individuals are the same, this is why we offer a range of courses with a range of flexible learning options to match.
This new plan is designed to reduce the average cost of a Make School Education while preserving the core protections of ISAs – if you don't have a job after Make School, you should not have to pay until you are employed.
Our students create a vibrant and inclusive community
Welcome to WordPress. This is your first post. Edit or delete it, then start writing!
Effective Time Management Traditionally, most people find the norm in education to involve lectures in physical classrooms.  Tutor-student interaction is
Stay Focused on Your Studies There is a phrase called 'Decision Fatigue' which may be weighing you down. I first
BECOME QUALIFIED OR UPSKILL WITH OUR PROFESSIONAL COURSES
All of our trainers are industry-experienced, continue to maintain industry currency through continuous professional development (CPD) and membership of various industry bodies, so you can be guaranteed that you'll be kept up to date with the latest trends and will receive training that is highly relevant to your chosen industry.
Are you ready to take the next step toward your future career?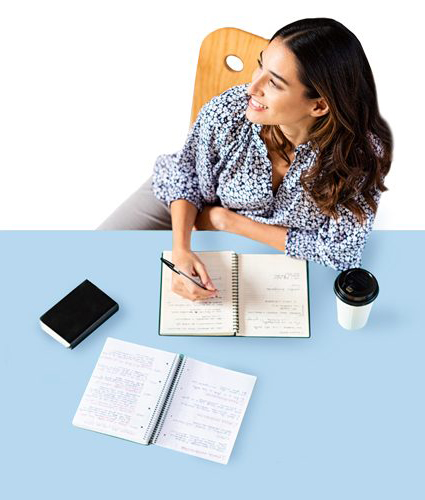 Are you ready to take the next step toward your future career?